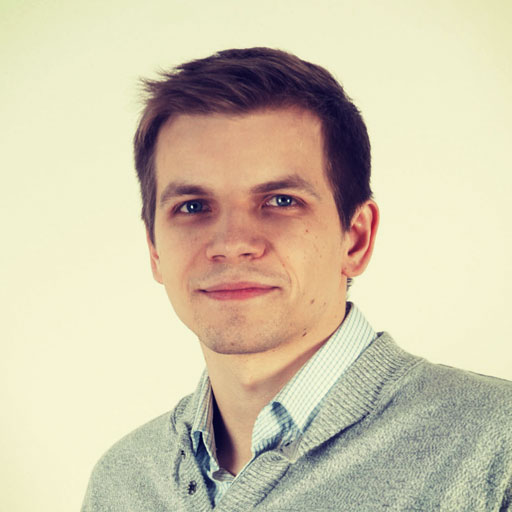 Central Pixel is a company built on the foundation of more than 7 years of experience in manufacturing software using various technologies - from web technologies to interactive solutions that are meant for touch screens and gesture-operated devices.
The experience gained while holding different positions in the IT industry helps me to provide comprehensive assistance in IT projects. I'm well acquainted with all aspects of software life cycle - both, in terms of supervising the production process as a project manager or a team leader, as well as dealing with the creative facet as an interaction designer or solution architect, up to implementation, testing and launching as a software developer.
The multiplicity of technologies that I work with and the experience gained while working on various projects (especially at the Aduma S.A. company) allow me to utilize an approach, where the needs and problems of a client determine the selection of the most appropriate technological solutions.
Innovative projects, requiring an out-of-the-box approach or integrating different systems (both, on the level of hardware and software) are definitely areas that I feel comfortable working and completing tasks in.